Universitatsklinikum Heidelberg
Institute Presentation

Founded 1386, Ruperto Carola is the oldest German University. Today, Medical Faculty and University Hospital Heidelberg (UKHD) are among largest and best ranking in Europe, with more than 50 departments offering medical care and research opportunities with a focus on oncology care and on other diseases that require complex advanced treatments.
UKHD's Department of Surgery is a high-volume center for pancreatic surgery and a host to the European Pancreas Center (EPZ) – a clinical and research facility which attracts patients with pancreatic cancer from many countries worldwide. The EPZ- Biobank (PancoBank) contains annotated biomaterial from over 10.000 patients and uses its membership in BMBH/GBN/BBMRI-ERIC as a platform to serve numerous national and international collaborations and consortia. EPZ-Laboratory has over 20 years of expertise in developing blood-based tests to discriminate between different pancreatic diseases, especially CP, IPMN and PDAC.
In PANCAID, EPZ-Pancobank will provide blood and tissue samples obtained from the large cohorts of patients with PDAC and its precursor lesions, individuals at risk to develop PDAC and appropriate age-matched control groups. The sampling will be performed in a retrospective and prospective manner (WP1). EPZ-Laboratory will perform proteomic analysis of the serum samples, thus participating in the establishment of a breakthrough blood test for early diagnosis of PDAC (WP2).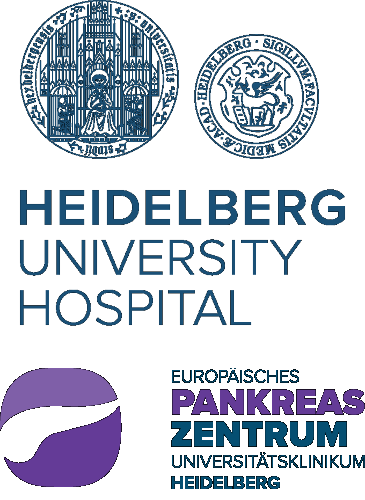 Contact

Universitatsklinikum Heidelberg
University Hospital Heidelberg
Department of Surgery,
European Pancreas Center
INF 420
69120, Heidelberg
Germany
https://www.klinikum.uni-heidelberg.de/pathologie-kooperationen/biomaterialbank-heidelberg/ueber-uns
https://www.klinikum.uni-heidelberg.de/chirurgische-klinik-zentrum/allgemein-viszeral-und-transplantationschirurgie
https://www.epz-heidelberg.de/
https://www.klinikum.uni-heidelberg.de/ressurge