Medical University of Graz
Team Leader
Team Staff
Raúl Alejandro Mejía Pedroza

Institute Presentation

The Medical University of Graz, was founded in 2004 when the  previous Faculty of Medicine became an independent university. Yet, we look back on a long tradition of medical research since the education of new generations of doctors has been conducted with great commitment and exceptional success since 1863. The Med Uni Graz has experienced dynamic development in the fields of studies and research along with cutting edge medicine for its patients.
Our liquid biopsy group at the D&R Institute of Human Genetics has extensive experience in the analysis of ctDNA. The aim of our research is to use state-of-the-art technologies to make accurate diagnoses, to monitor disease progression and to use sophisticated bioinformatics pipelines to derive prognoses and treatment options from genetic data sets. We have established a plethora of approaches to study genome-wide alterations and high-sensitivity methods to detect specific mutations occurring at lower allele frequencies. Moreover, to bring a broad range of ctDNA approaches into the clinic, we aim to improve our understanding of the biology and dynamics underlying ctDNA release. We work closely with experienced clinical partners for various types of solid tumours in the departments of gynaecology, haematology, oncology or urology at our university. In addition, we have broad collaborations with national and international partners, many of whom are leading liquid biopsy groups. We also work closely with industry.
Within PANCIAD, we will focus on an orthogonal integration of cell-free DNA data types, including genetic, epigenetic, and fragmentomics markers. All these features enable the interrogation of numerous sites, which  has been demonstrated to improve the limit of detection. First, we will assess the utility of each level for early detection of pancreatic cancer, followed by a combined assessment of the tested ctDNA features in order to gain sensitivity by integration of multiple assays that are not sufficient on their own. All applied methods are well established at the various centres but have not yet been validated in pancreatic cancer.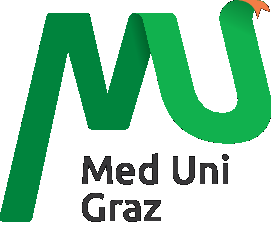 Contact

Medical University of Graz
D&F Institute of Human Genetics
Neue Stiftingtalstrasse 6
8010 Graz
Austria
Visit website